Most of us experience that our lives are influenced by events from the past and have a deep wish to live more freely and unconditioned by it. Our nervous system has the capacity to experience a great amount of stimulation to pass through life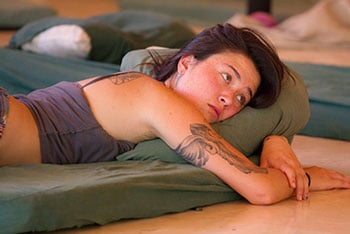 in a healthy way. However events do happen (sometimes seemingly ordinary experiences) that are too soon, too fast or too much and the nervous system can get overwhelmed by it and loses its flexibility. This creates a continuous stress reaction which can lead, sometimes after years, to many different kinds of physical and psychological symptoms, patterns or unfavorable life situations. Lifeforce is blocked or frozen, therefore the reaction of the organism, belief- patterns, feelings and thoughts of the present are linked to events of the past. This doesn't allow us to fully being in the present.
The good news is that our organism has an innate ability to heal and overcome those effects. Wounds of the past can be integrated and become a gift, a doorway into deeper and wider levels of consciousness.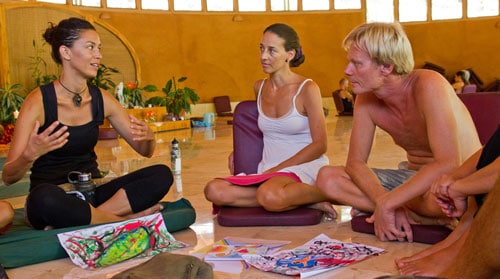 This way of healing, the Somatic Experiencing, developed by Dr. Peter Levine, is an organic and gentle process that is being initiated through bringing awareness to the body, to our sensations, thoughts, inner pictures and to the instinctive wisdom within us. It gives us the possibility to reconnect to our natural impulses and healing lifeforce and awake an inner empowerment, so new possibilities can open in harmony with the flow of life.
In a safe and caring environment you will be able to reach a deeper understanding of yourself, experience useful tools and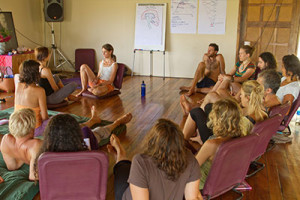 discover your own resources that strengthen your body, heart and soul.
"Moving Medicine" is also part of this group. Using movement, the potency of breath and the resonance of sound, to connect with our bodies and to amplify and refine the communication with ourselves and our surrounding. These practices initiate a personal movement exploration that can dissolve constraint and blockages and is welcoming the healing and liberation of the entire person at every level. Interwoven in this 5 day process we will use shamanic techniques and meditations that support the transformation of our past & present.