PachaMama's new restaurant 'Verde'  is located in the village center surrounded by a lush forest and an abundance of hummingbirds paying a visit all day long.  Verde offers buffet meals 3 times a day inspired by a team of creative chefs. By providing light, nutritious, nourishing meals, the restaurant is a vital part of the transformation process as it is in tune with the needs of the meditations, workshops and cleansing groups.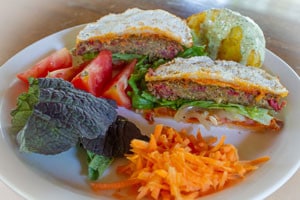 In addition, it is keeping the sustenance of the energy field in a high vibration. The kitchen uses cutting edge nutritional knowledge: raw food, vegan, macrobiotic, with the tastes of different cultures living together, as well as the influence of the tropical climate.
These are the foundations of the restaurant, and its principles influence the menu:
Verde uses local and organic ingredients and it does not use any sugar, wheat, yeast (bread), coffee, heavily processed or canned products. Lunches and dinners always include a variety of at least 3 raw food dishes and often offer local rice & beans-based delicious dishes.
The food that is served reflects the understanding that freshness, simplicity, awareness and love are in fact crucial ingredients in each meal.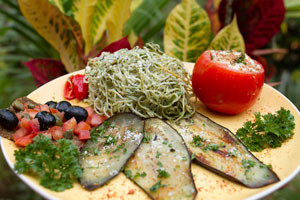 Meal serving times:
Breakfast: 7.30 – 8.30 am
Lunch: 12.30 – 1.30 pm
Dinner: 7.15 pm
Meal prices in PachaMama's Restaurant*:
Breakfast: $8.25 – 10.5
Lunch: $8.25
Dinner: $9.50
Children's meal prices (lunch or dinner)*: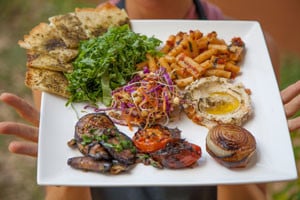 $6 or less
*  Food prices are by weight, these are the average prices.
Besides the restaurant the Wild Treats Cacao Bar is serving delicious drinks, smoothies, snacks and sweets, all raw and without sugar.