Love and relating are core issues in our lives, and yet they often create confusion, pain and closure. The roots of that can be found in how we got conditioned in our childhood and puberty by our biology, familly, the church, culture and society. This influence on our early sexual encounters and experiences set the foundation of how we relate intimately with others and ourself still today. The tendency is either to copy and conforme or to rebel and react; leaving part of our authenticity, integrity, creativity, trust and freedom on the way.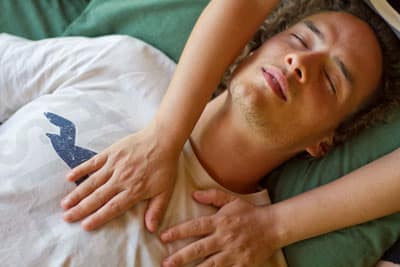 This workshop provides a safe and respectful space to bring awareness and understanding into your unconscious beliefs, conditionings, patterns and the ways you relate. Specific exercises and meditation techniques will help you to enhance your sensitivity, your ability to feel and live with higher physical and emotional awareness and trust. You will learn communication tools who support honesty, respect, authenticity and care when you share. This way of sharing nourishes and maintains a deep connection between lovers and thus also enriches your love making. Exploring Tantra and it's wholistic approach oriented towards acceptance, relaxation and cultivating energy- and love-flow, we will experience the depth of this profound ancient wisdom. Loving and relating is an art and an alive adventure in which we have to learn to stay present how we are and keep on opening our hearts. Intimacy and sexuality can become a profoundly fulfilling gift that nourishes body heart and soul. "The Magic of Tantra" takes you on a deep exploration into this world.
This workshop is open for singles and couples.
Previous experience of primal therapy is advised but not mandatory.
There will be no nudity in the group room.
People who will arrive to Pacha Mama especially for this workshop, please plan to arrive at least 2 days before the workshop begins, so you have time to settle in and meet the therapists before the workshop.
The number of participants is limited to 22.