Tyohar is the spiritual guide and founder of the PachaMama village.  In the late 90's while travelling around the world, mostly in India, by a twist of fate, Tyohar discovered and was deeply touched by the Indian mystic Osho's transmission and meditations. Years later Tyohar was sharing satsangs and leading silent retreats, when a seed vision to create an alternative community was born. From this seed, and a lot of love, sweat and rich experiences, a flourishing garden called PachaMama village now exists in Guanacaste, Costa Rica.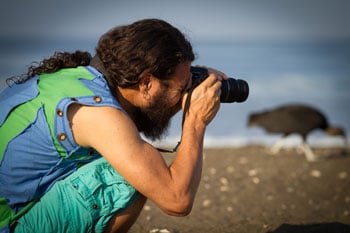 He leads meditation retreats, in silence, a few times each year and holds weekly Satsangs meetings.

Tyohar has a great passion for wildlife photography and conservation. He is the driving force behind the ongoing restoration and reforestation of a 500 acre piece of land in which PachaMama is located. His camera brings him to very remote, pristine corners of the world to share the original view and the endangered creatures who are there and their plight.  
Tyohar's Wildlife Photography – Facebook
Tyohar's Wildlife Photography – Instagram
He also leads all night Musical journeys a few times a year which he dj's from his vast collection of many genres of rock, trance and medicinal music from the 60's until today. Read about the music journeys here.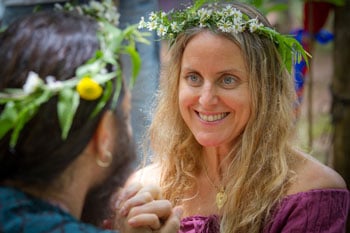 In the daily life he is a part of the community sharing as a brother and a friend, together with his life partner, Chandani.
Together with a core group he has developed the practical and energetic pillars of the community and village, which continues to grow and flourish under the caring and sharp presence that he is. The 6 pillars:
Meditation
Emotional Awareness
Physical Rejuvenation
Red Road
Ecology
Musical Journeys