Children are a natural part of the commune and have been so almost since the commune's beginning. The population is ever-growing and currently counts 25 kids with more on the way. The communal environment is naturally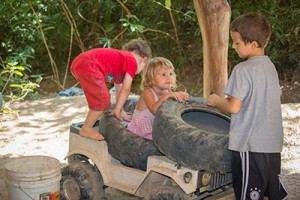 supportive towards their growth, learning, experience, and they are an integrated part of the village.
The provisions for children reflect the respective needs of the different age groups and each child's length of stay. Longer term resident children attend the School or Kindergarten in the mornings.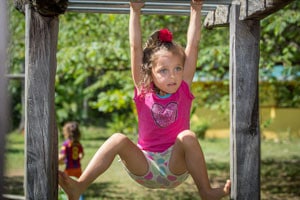 The educational system of both the School and Kindergarten is inspired by the principles of Waldorf Education developed by Rudolf Steiner.
Through a holistic approach to the different phases of childhood, education is to be experienced through the heart and hands as well as the head. Music, dance, theater, writing and arts are not simply subjects to be studied mentally, rather experienced actively. The emphasis is on rhythm and the richness of this direct experience and creativity to naturally cultivate inspiration and a love of learning. Children are encouraged to grow and develop physically, emotionally, intellectually and spiritually. The educational facilities in the village are growing and developing alongside the children themselves.