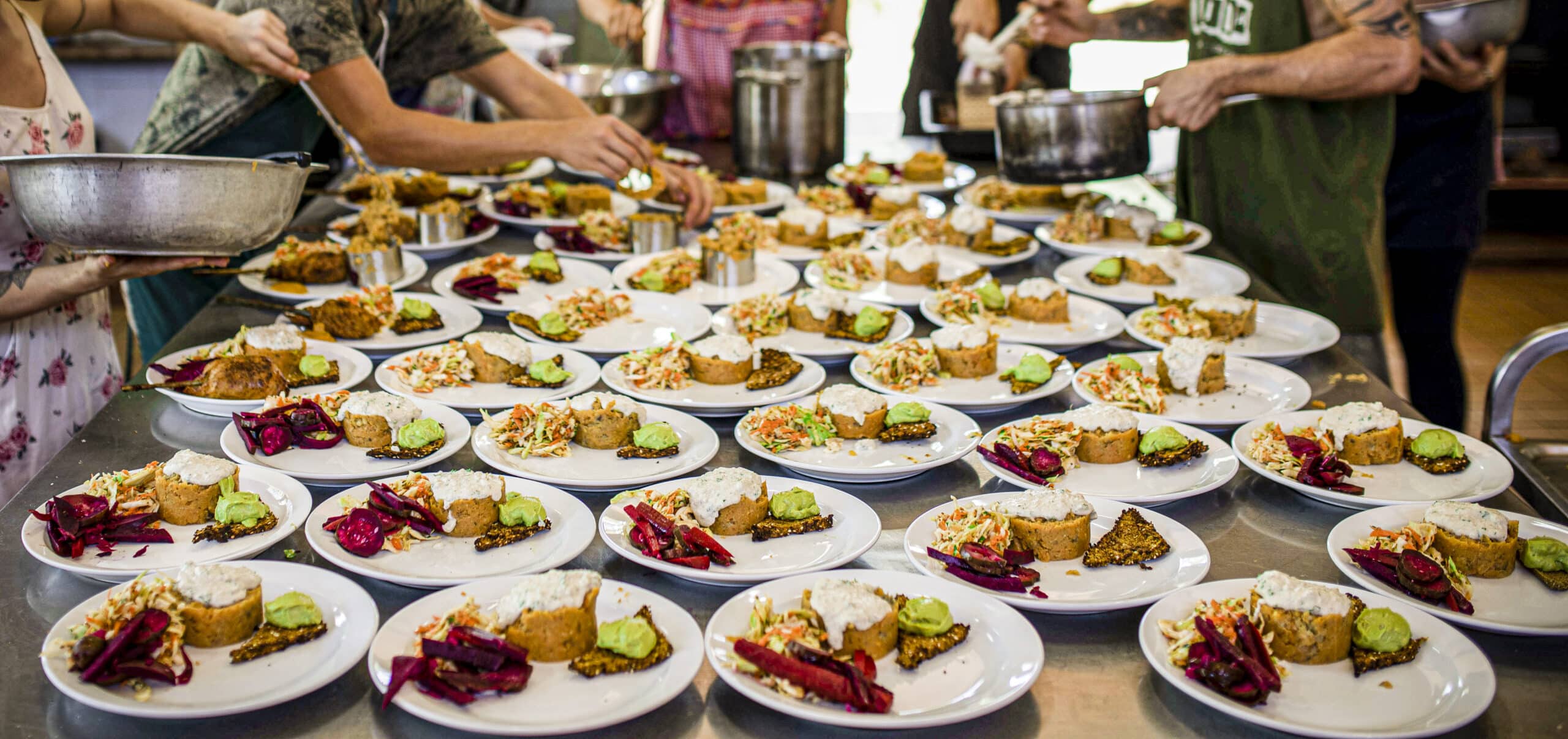 The Verde Restaurant is in the PachaMama village centre. It is surrounded by a lush forest and is nourished three times a day by a team of creative chefs. It is a vital part of the transformation process and is in tune with the needs of the meditations, workshops and cleansing groups.
The kitchen has combined the philosophy of cutting-edge nutritional knowledge: raw food, vegan, macrobiotic, the flavours of different cultures living together and the influence of a tropical climate. Most of the food is 100% organic and local and reflects the understanding that freshness, simplicity, awareness and love are in fact crucial ingredients in each meal.
The Wild Treats Raw Bar is also located in the village centre. It certainly has a unique vibe, offering fresh organic juices, smoothies, raw chocolates and desserts, and other goodies. All food at PachaMama promotes a healthy and high-vibe lifestyle.
READ MORE