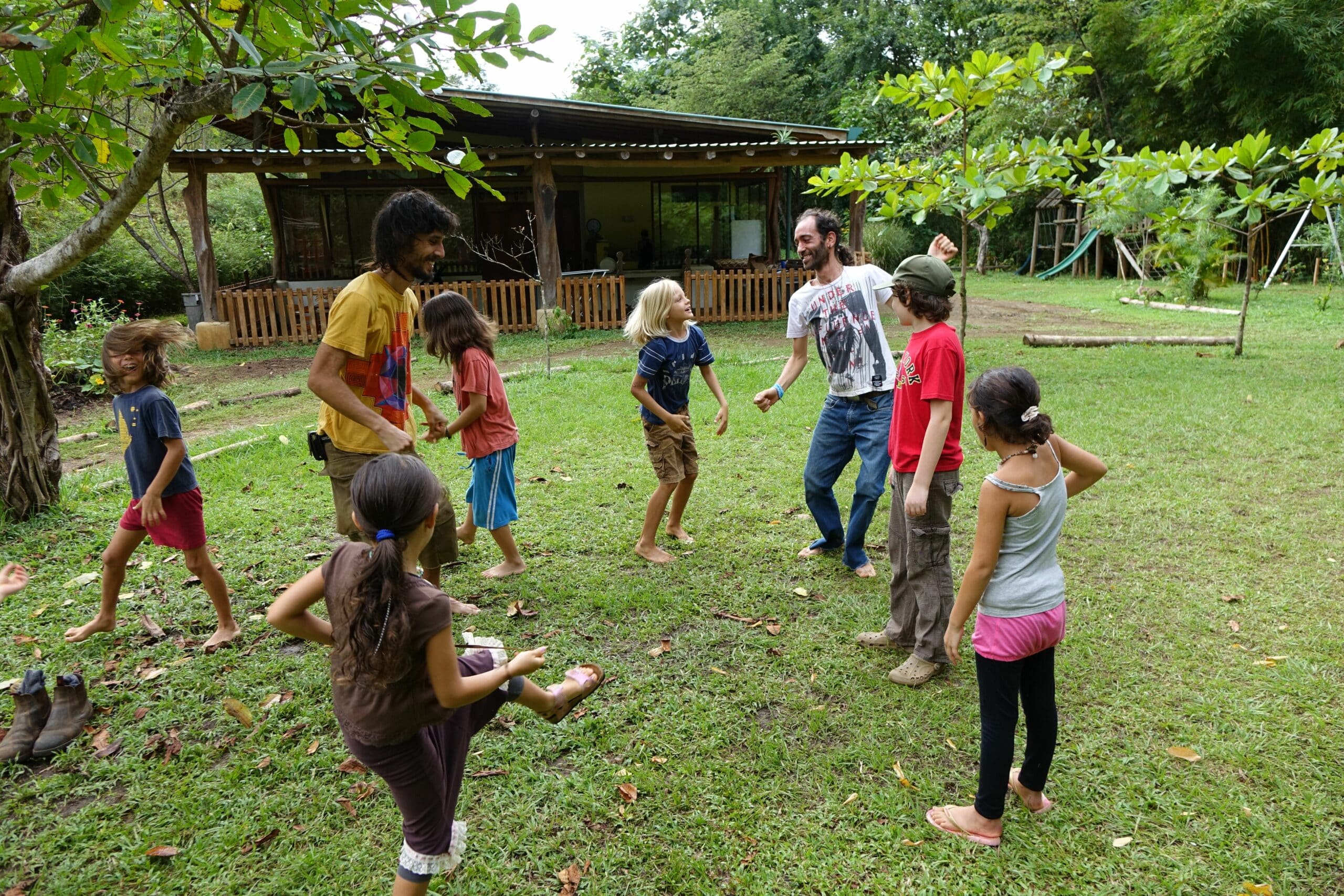 The school is located in the beautiful forest of PachaMama Eco Village. The Visiting Kids program is integrated in the school, operates Mon-Fri 8am-1pm, and includes fresh organic vegetarian snacks and lunch.
The visiting children have their own teacher who guides them through different activities like arts and crafts, storytime, nature walks, outdoor activities, and more. The program is kept in the spirit of the community: simplicity, ecology, and harmony with nature.
The flow of the day depends on the number of kids visiting at the time, and on their ages. Some of the activities are integrated with the local PachaMama kids.
ABOUT THE SCHOOL